As it all started
In 1985 I fellt very lonly. I decided to buy 2 cats. Since in those days the only long hair cats I knew where Persians, I bought 2 Persian-Ladies. After several illnesses the ladies got on heat and it did not stop, so I brought them to the tom cat.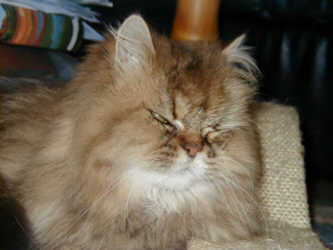 Catina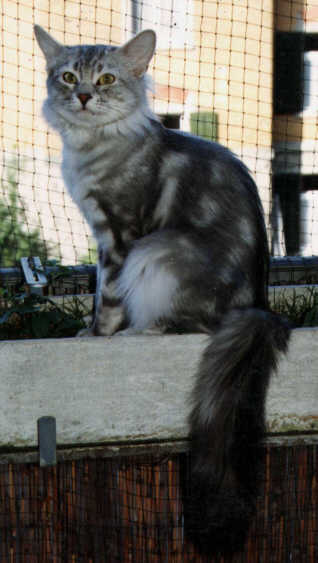 EC Romeo vom Biberstein
His beautifull silver can be found in lot's of his childrens, grandchilderns and so one.
Since 1987 breeding of Norvewgian Forest Cats takes the most of my spare-time.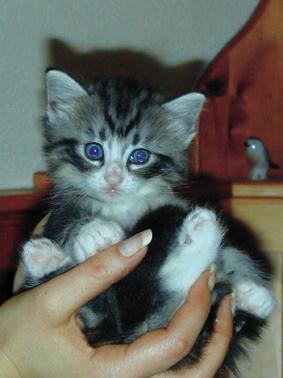 Hi! Look at me!
All our babies have to have the age of at least 14 weeks before they leave the house. At that time they have 3 vacinations and are tested. We take all the babies to their new home and are always happy to get news about their further live.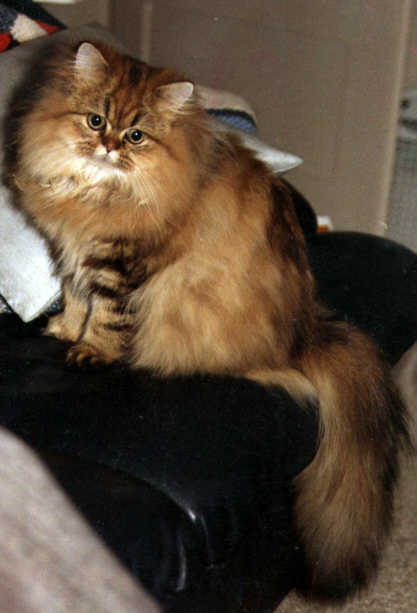 EC Risinka von Goldbach
The resualt was ever so sweet but had nothing to do with real breeding at all...
In 1987 I fell deeply in love with a little Brown Tabby classic Norvegian Forest Cat Lady. I just bought her as a houshold pet.
Finaly I wanted to have little Norvegian babies. As Kyra didn't want to make love out of our house I had to buy her a "husband". During a cat show I found "Romeo vom Biberstein" a very nice and friendly Silver Tabby classic Novergian Forest-Boy, he was to be the father of my first Nowegian-Kittens.
Babies from our cattery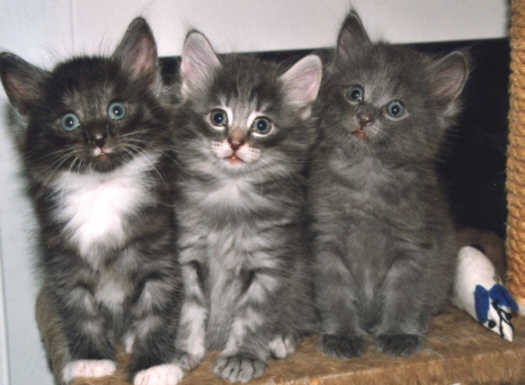 All our cats are living with us in the house, there are no cages at all.